Do you love holiday parties and find it therapeutic to get glammed up and ready? Or are you a full-time parent too busy with gift wrapping and meal prepping to spend time on hairstyling? Whether you relate more to the first, the second, or fall somewhere in between, we've curated three of our favorite holiday hairstyles to appeal to every type of wig wearer, and for any type of holiday event. From an elegant updo to classic waves or a fierce pixie, which hairstyle speaks to you this season?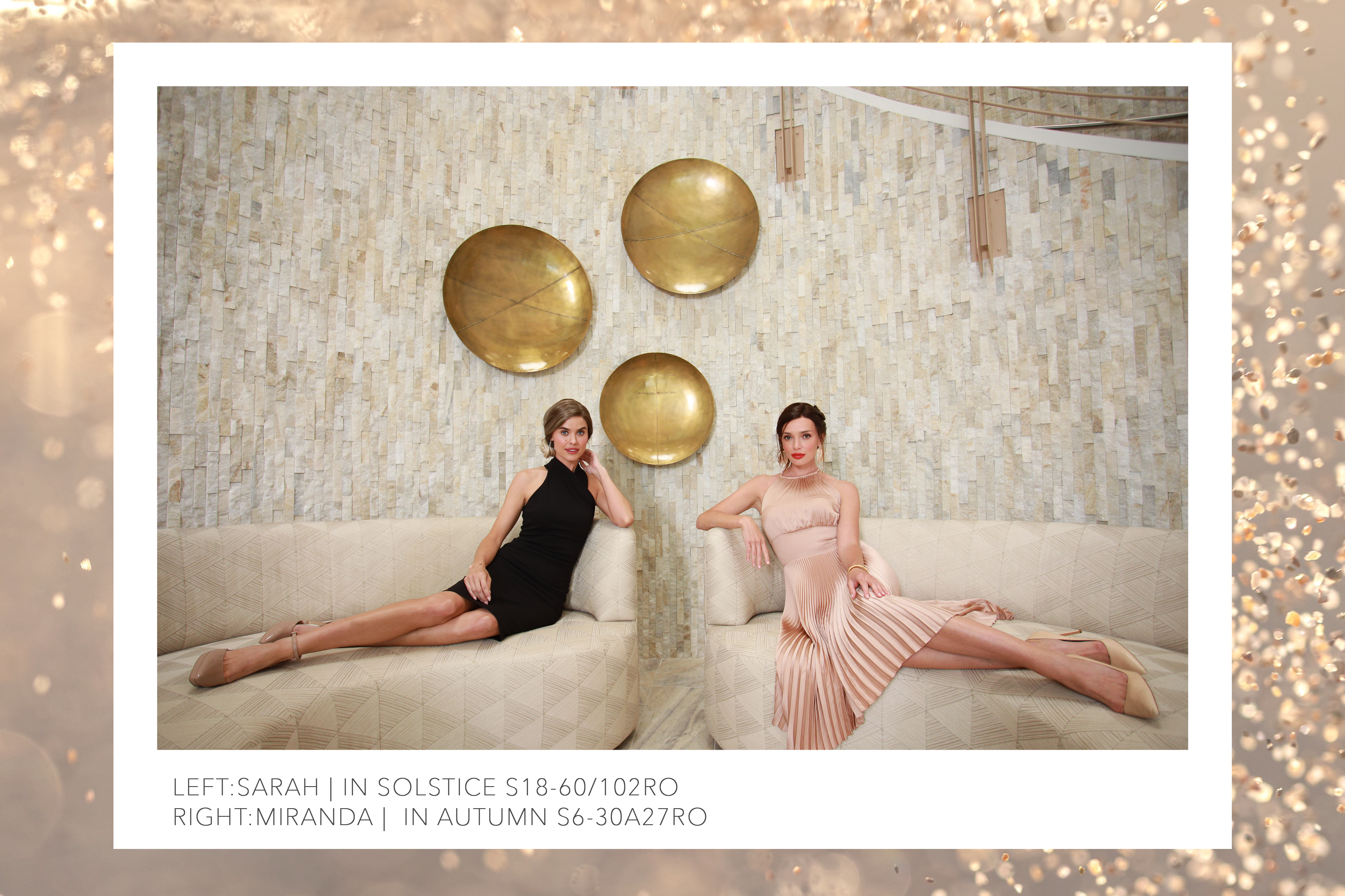 Elegant Updos
If you're feeling adventurous with your hairstyling this holiday, turn heads with an elevated updo. To get the look with lace front synthetic styles, Miranda and Sarah, follow these steps:
The "Undone" Updo [Left]:
Start by prepping your hair with Jon Renau Pick Me Up dry shampoo to lock in your style while reducing shine.
French braid starting from one side and loosen the braid as you move along to create an organic, lived-in, textured finish.
We recommend using Jon Renau Piece Out Contour Fiber Crème as you braid to reduce unwanted flyaways and to add texture during the styling process.
Finish the braid behind your opposite ear and pin the remaining hair on the ends into an effortless organic side twist.
For the final touches, "piece out" a few baby hairs along the hairline for a soft, natural finish.
The Side-Bun Updo [Right]:
Start by prepping your hair with Jon Renau Pick Me Up dry shampoo to lock in the styling and reduce shine.
Create a side ponytail.
Wrap the ends in a spiral formation to create a bun, then pin the ends for security.
The Classic, Effortless Curl
Nothing beats a classic old-Hollywood curl when you're wearing a luscious, long-layered style like Penelope from our Professionnel Collection. Made with Remy human hair, Penelope is perfect for adding volume to your liking. Follow our expert tips for these graceful curls:
Pin your long-layered style to a blockhead around the velvet connections so as not to puncture the delicate cap materials.
Apply a small amount of Blown Away Blow Dry Balm and distribute evenly through hair to enrich shine and control flyaways.
Before using your hot tool, spray with Jon Renau's Heat Treat Thermal Spray to protect the hair from heat damage.
Take 2" sections and curl hair using a 2" barrel curling iron. Pin hair to allow cooling and extra volume.
The Modern, Textured Pixie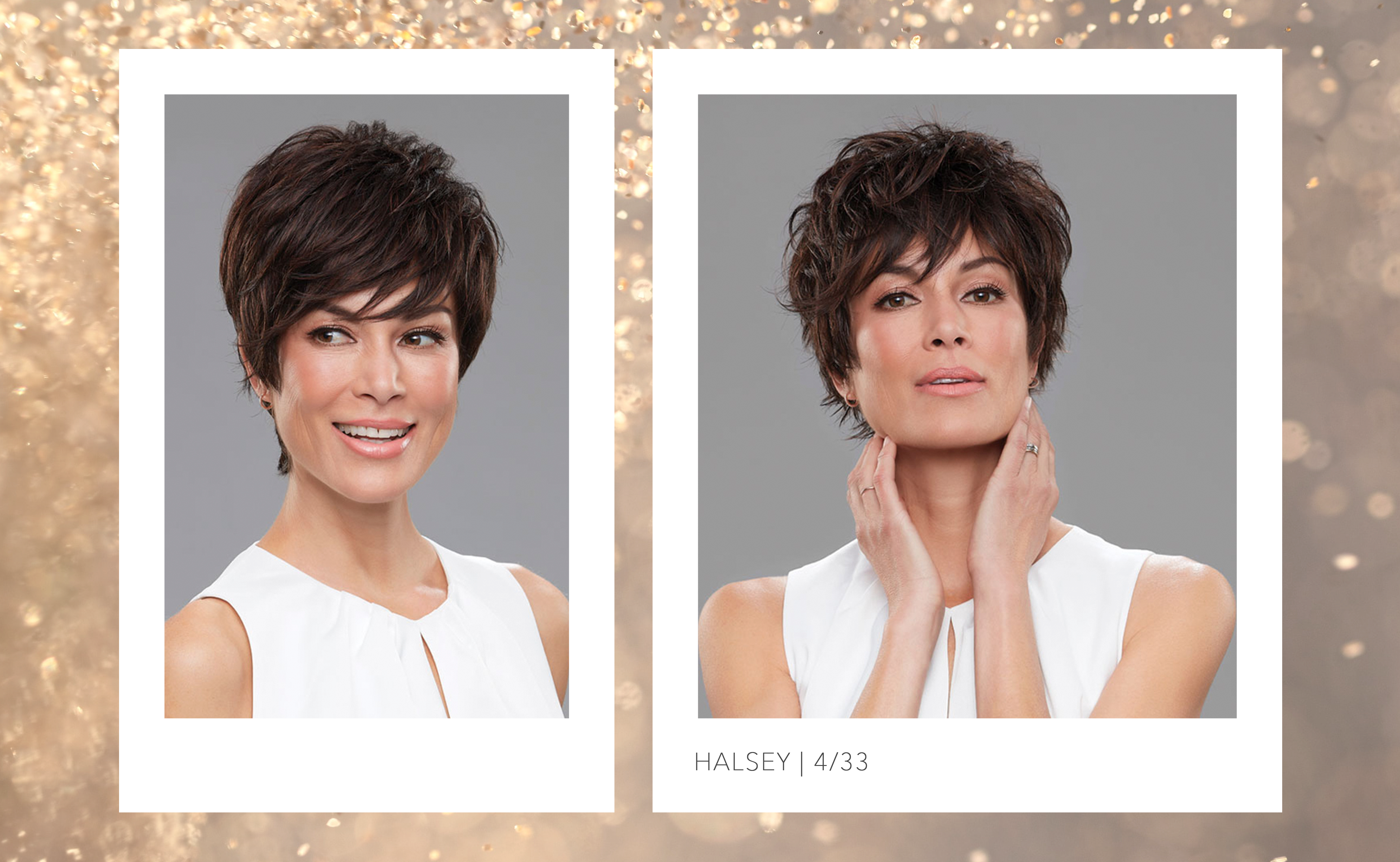 If you're too busy for styling during the holidays, try Halsey from our Professionnel Collection for a chic, sophisticated look in a matter of minutes. This versatile synthetic style has tons of styling flexibility, depending on the products used. Capture this look textured with our expert tips:
.
---
Any look you dream of you can create with a wig or topper—that's the beauty of helper hair! So, instead of avoiding holiday gatherings this season due to the hair loss you're experiencing, pop on your favorite hairpiece and show up as your truest, most confident self.