Posted by JR on May 28th 2020
Hello, my name is Chanelle Simpson! I've been a licensed cosmetologist for almost a decade now and I recently became the Education Coordinator for Jon Renau. With this amazing new career path, I get to take my hairstylist knowledge and skillset to the next level in the alternative hair world.
The Project
My goal for this project was to lighten a Jon Renau human hair topper by 2 levels! The topper I used was in color 4RN. Renau Naturals colors are the only colors that are safe for alteration.
For more information about RN colors, click here.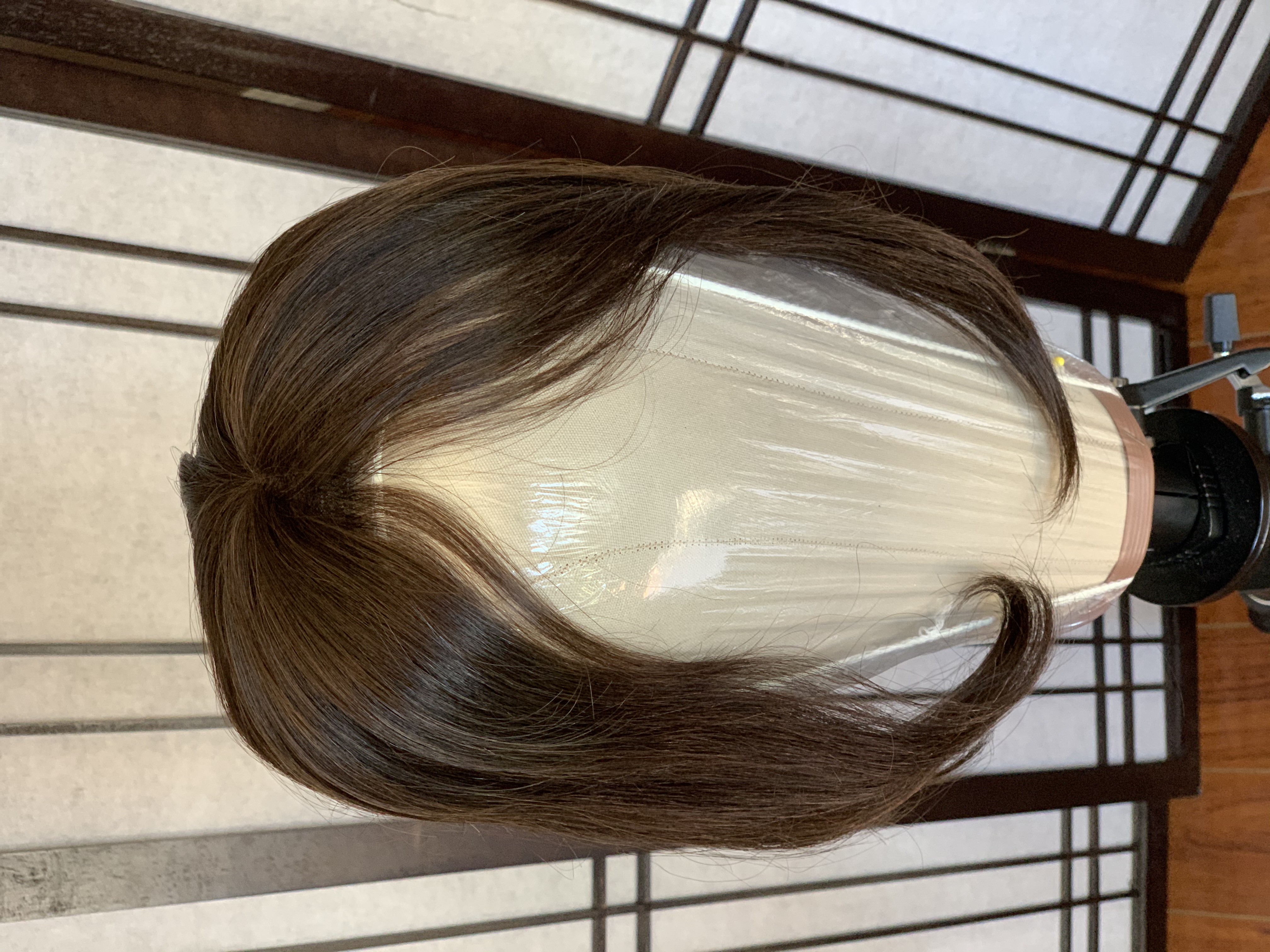 Disclaimer
Jon Renau does not recommend coloring alternative human hair as results may be unpredictable. Alterations should always be performed by an experienced stylist, preferably one with alternative hair expertise. The only colors that can be altered are the Renau Natural colors.
My Expectations
Being an experienced hairstylist, I expected this project to be a breeze. I've done countless bleach and tone jobs throughout my career.
Before We Start
Keep in mind that alternative human hair can be unpredictable when it comes to coloring. This is because each human hair system is made with hair from multiple sources.
Also, be aware the environment you bleach your piece in will determine the speed at which the color lifts. Color will lift quicker in warmer temperatures and slower in cooler temperatures. The temperature in my studio was warm while doing this project.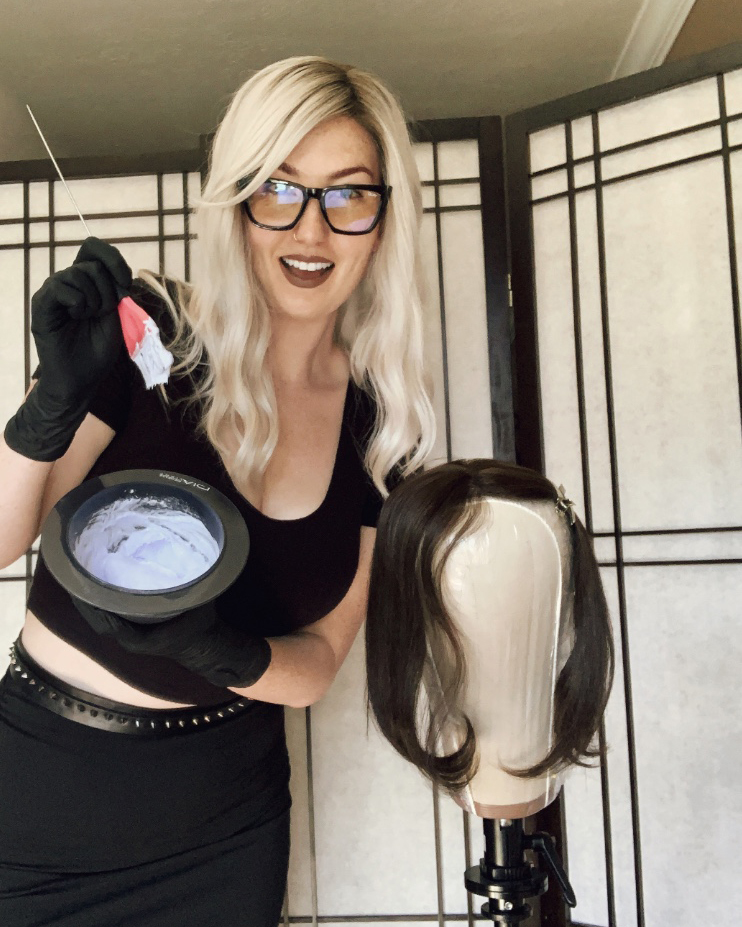 Round 1
I sectioned my topper and began to apply the bleach at the base (roots). I approached this the same way I would if I were doing a bleach touch-up on a client in the salon.
Immediately, I saw the color lifting to the point where I had to work quickly!
Next, I applied bleach on the ends, making sure they were fully saturated.
Once I finished the application, I let the bleach process for 30 minutes.
I rinsed the hair with cool running water and washed it with Jon Renau Argan Smooth Luxury Shampoo.
Results
The topper had been lifted to a level 7. The color had brassy undertones, but I knew these would be fixed when I applied toner. However, I was still determined to lift this topper another level.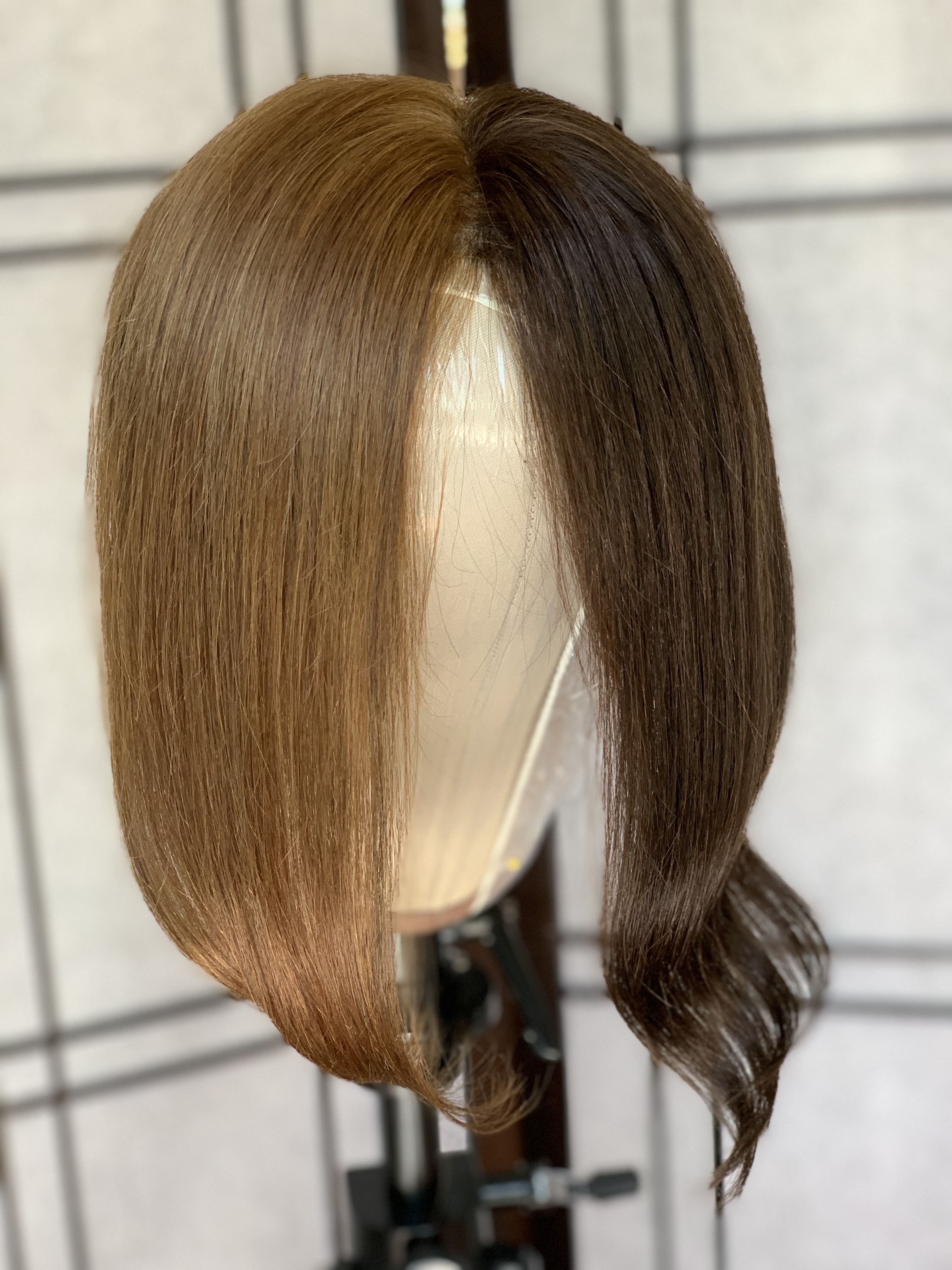 Round 2
I repeated all the steps in Round 1 one more time. Phew!
Results
After another round of bleaching, I finally had my desired result! The topper had been lifted to level 8.
Bonus Round
I decided to do some balayage (freehanded highlighting technique) to add some dimension of brightness.
Toning
For the final step of the process, I applied toner to achieve a honey blonde color and remove the brassy undertones.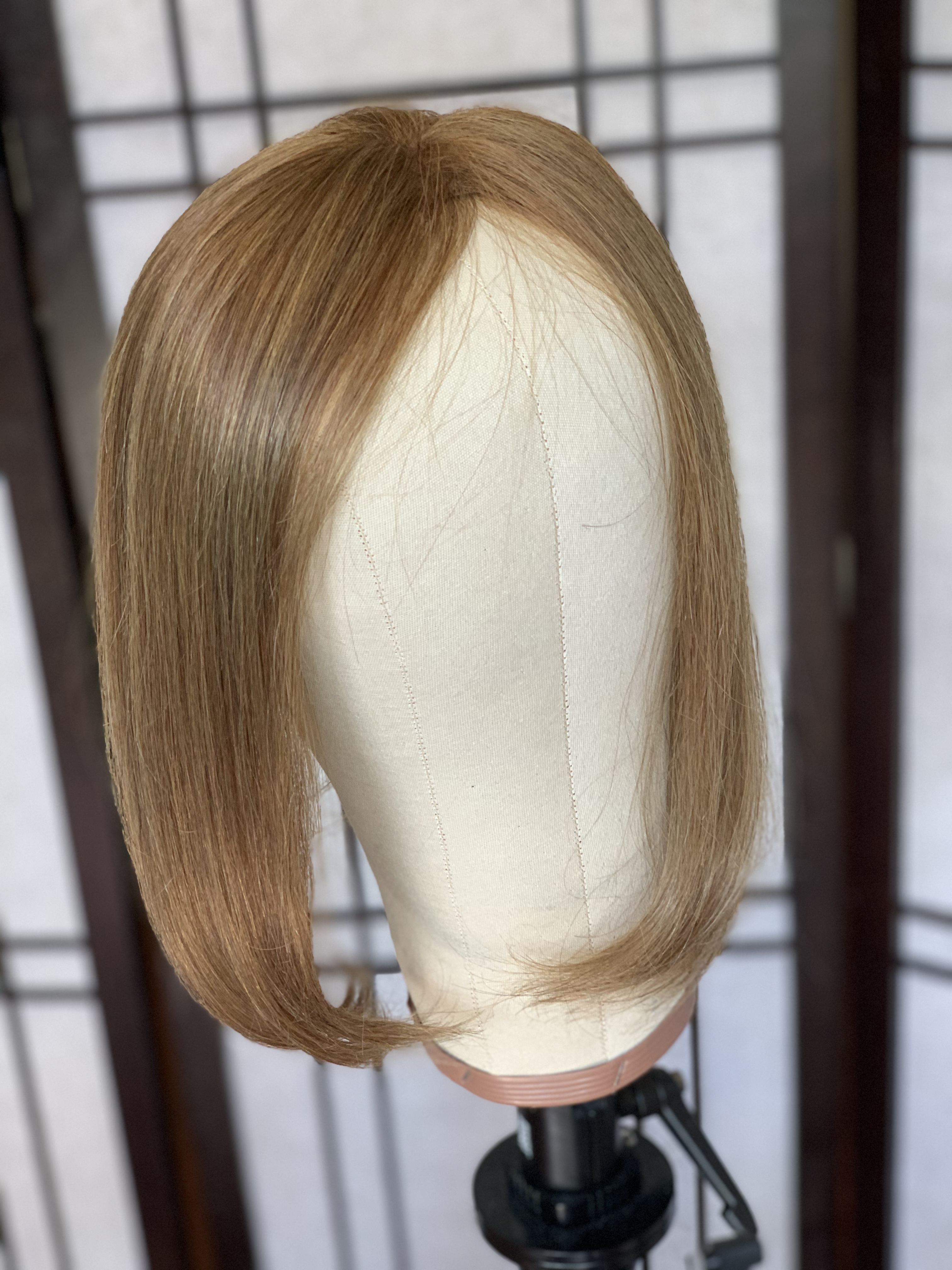 What I Learned
Remember how I thought this project would be easy? Boy, was I wrong! Alternative human hair has a completely different type of chemistry than biological human hair on someone's head. It requires very different application techniques and patience to get the best result. Realizing this was humbling for me, but I'm so glad I know this now!
If I were to do this project again, knowing what I know now, I would approach it differently. Since alternative hair is so unpredictable when coloring, I would work in smaller sections and try a combination of different application techniques to get the most even lift.
Takeaways
Education is everything when it comes to coloring and customizing your alternative hair systems. Alternative hair color jobs should always be performed by a trained professional.
My goal for this blog was to demonstrate what's possible when you have a stylist alter your human hair wig or topper. I hope you're feeling inspired to try something new with your wig or topper!
Bonus: Here is a time-lapse video the entire process!