How to Grow and Enhance Your Alternative Hair Business in 2023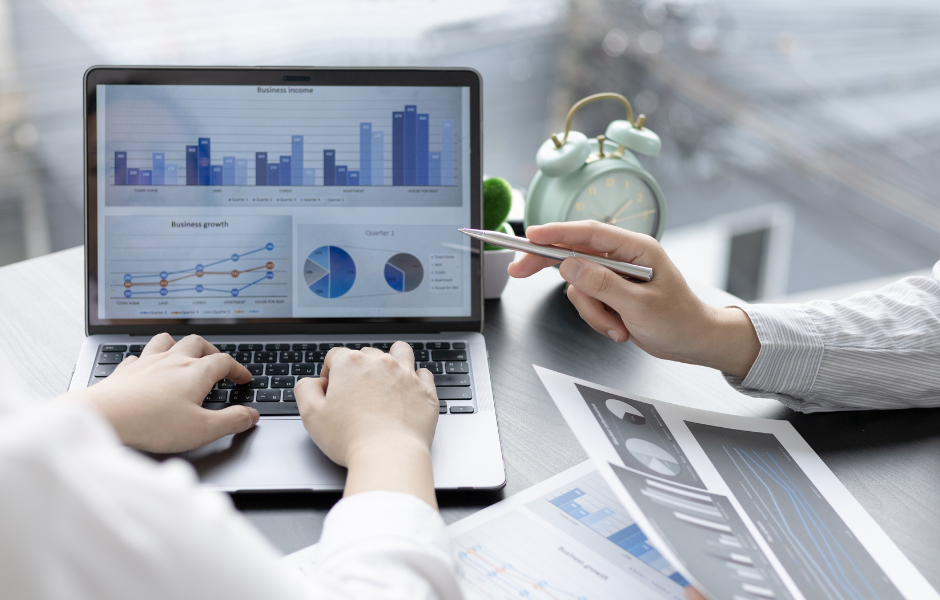 Preparing for 2023
Working in the alternative hair business is nothing short of rewarding. Those who own a brick-and-mortar wig boutique, salon, hair replacement center, or online wig shop, often find their work very close to the heart. Many alternative hair professionals are inspired to start their businesses from a personal experience with hair loss and are deeply passionate about finding solutions. They've seen the magic of a wig changing someone's outlook on life or felt the electricity of a client saying, 'I feel like myself again' after donning a new hair system.
While the industry is filled with passionate alternative hair professionals, there is always room for business growth and improvement. With 2023 around the corner, now is a good time to begin strategizing for the coming year and beyond. This article offers tools and best practices aimed to enhance your alternative hair business to help it succeed and prosper.
Best practices of any business

Study your numbers
If you drive a car with a blindfold on, you won't get very far. Similarly, if you don't know where your business is financially, how can you expect it to grow tomorrow? Take time to run a full business analysis. Start by benchmarking total sales year-over-year, identifying sales patterns, and then setting goals.
If revenue drops in January and February, why might this be? What tactics can your business utilize to boost sales during slow months? Does a particular product category have a high return on investment (ROI)? Consider shifting resources to this product or service versus one with a lower ROI. When you understand your return on investment, you will know where to put your efforts and dollars, and more importantly, where not to put your efforts and dollars.

Have a road map
Having a road map means asking tough questions about what is or isn't working and where the business may need to pivot. Ask questions such as, what amount of time and resources need to be allocated to growth initiatives versus strengthening the core of the business? Is your focus to enter new markets and to add new products and services, or do you plan to strengthen the business' core competencies within its niche? Look at your numbers and take a data-driven approach when making business decisions. This method will not only remove the blindfold from your eyes but steer the business in the right direction.
Know your market
Business analysis and road mapping are only two pieces of the puzzle, in the same way that driving in the right direction is not enough to get you to your destination. There are other factors to consider, such as traffic, construction, or alternative routes. Similarly, in business, it's crucial to examine your market to understand the environment you're in and to forecast future business.
Take time now to research current and future market trends and reflect on the products and services your best customers looking for. Consider potential road bumps like continued supply chain challenges or production delays. It's no secret that the COVID-19 pandemic has impacted delivery timelines. Perhaps there are alternate hair loss solutions you can offer your clients. As Dennis Bailen from Chief Outsiders says,
"When the competition struggles to provide products and services promptly, this is an opportunity to gain market share."
Timeliness is especially important if the majority of your client base has medical-related hair loss and is seeking a hair loss solution within the next two to six months.

Keep an eye on your competitors
To fully understand your business's position in the market and to identify growth opportunities, it is crucial to conduct a Competitive Analysis. Who are they? Who are your competitors' target audiences? Are there gaps in the products offered that your business could capitalize on? Which products and services are working for them, and which aren't? What are their strengths and weaknesses? What marketing tactics are they using? Importantly, how do your efforts match up? What might you need to change in order to further differentiate yourself?
Tracking tools can help you keep an eye on competitors, with data that can be analyzed quarterly and used to form hypotheses. The key is to keep such a close eye on your competition that you can identify if they have strategically pivoted or if they have someone new in management.

Understand your current clients
Opportunities vary according to the causes of hair loss. For example, those with alopecia or natural hair loss will require different solutions and timelines from those with medical-related hair loss who are going through chemotherapy. According to the American Cancer Society, "Hair generally falls out 2 to 3 weeks after the first chemo treatment and grows back about six months after chemotherapy ends." How can you adjust your business strategy for this segment of clients versus those with hair loss due to aging?
It is crucial to identify and segment top customers and prospects and allocate resources accordingly. Be current with the voice of your customer and adapt to changing needs.

Ensure you are an expert at everything you sell
The vast amount of alternative hair solutions can be overwhelming, especially for first-time clients who are experiencing the emotions that come with hair loss. Hair loss is also unpredictable and highly individual, and the client wants to feel confident that their alternative hair professional is recommending the best product for their needs. Offering the appropriate personalized solution to each client will ensure a positive experience, turning first-time customers into returning customers, and ultimately reducing returns, increasing ROI, and maximizing your time.
It is also important to stay up to date on industry innovations and improvements that might benefit the wearer. We recommend subscribing to trade magazines, such as The Link, or joining the American Hair Loss Council to stay current with the hair loss and alternative hair industries.

Gap analysis
Think about the products or services you don't offer today or the planning steps you need to add to your business.These are gaps you need to fill. What are you not doing that needs to be included in your best practices?
Proactive strategic planning is crucial for any business to grow. Identify critical operational improvements or systems that can be improved most efficiently and create a plan of action.
Client retention vs. acquisition strategies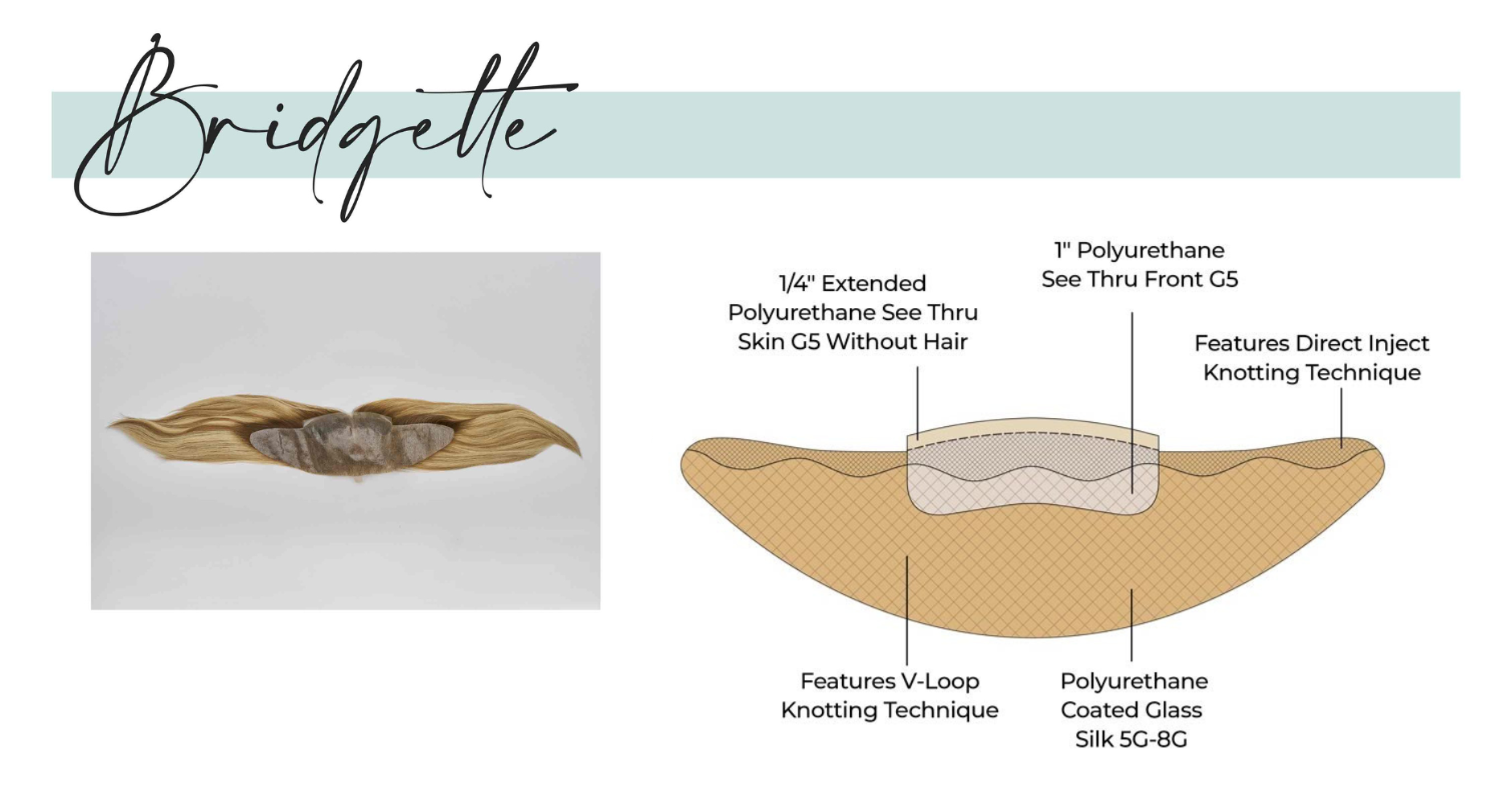 We all know that acquiring new clients generates revenue, and often, businesses allocate most of their budget and efforts to acquisition strategies. However, having a client retention strategy is equally, if not more, valuable.
According to Harvard Business Review:
"Acquiring a new customer is anywhere from five to 25 times more expensive than retaining an existing one." Additionally, "Increasing customer retention rates by 5% increases profits by 25% to 95%."
To determine the type of strategy your business should nurture, there are a few things to consider. For instance, what is the value of a customer over time versus a first-time interaction? You can also calculate your customer "churn rate," the percent of customers who end their relationship with your company in a given period. Increases in churn rate might signal that it's time to focus on retention strategies, and looking at churn rates by customer segment can indicate which customers are at risk and which may require intervention (Harvard Business Review).
Retaining clients after they've exited your store

Privacy and comfort go a long way
Create a beautiful space for privacy and comfort, especially if the majority of your client base has medical-related hair loss. When a customer feels emotionally secure with you as wig shop owner, stylist, or hair replacement provider, theyare more likely to come back.

The importance of the consultation
Hair loss is an individual experience that requires customized solutions. It is essential to have conversations with your clients about their goals, lifestyles, and preferences in order to offer the right solutions for their needs. Always give a consultation even with repeat clients you think will choose the same products. Goals, lifestyle, preferences, and even sizing can change; the consultation shows the client that you are invested in their experience for the long term.
During the consultation, ask open-ended questions and set expectations. For example, if the client has a busy, active lifestyle and prefers wearing hair off the face, perhaps recommend a synthetic, hand tied lace front wig option. If the client is seeking a longer-lasting solution, recommend hair replacement as the best solution for their needs.
Merchandising matters
Ensure products are carefully displayed and organized. Whether your business operates in person or online, creating a space that is easy to navigate will avoid overwhelming customers and prospects as they browse through options. It is also important to display the appropriate care products and accessories. This ensures that the client has a full experience and helps minimize returns.

Always follow up
When a customer first makes a purchase at your wig shop or salon, emotions are high, especially for first time wearers. You may have sent a new customer on their way with complete care and maintenance instructions, but chances are that they will not retain all the information provided. Following up ensures that they are they are set up for success with their new hair system.
Additionally, go beyond the sale to show your clients that you care about them. Acknowledge your appreciation with thank-you notes or delight them with cards on their birthdays.
Acquiring new customers
Ask yourself these questions as you build your acquisition strategy: Who are you currently tracking? Where can you easily expand next? Is there a gap you might fill? A men's market? Women without medical hair loss? Younger, more trend-focused segments? Older women with natural hair thinning? Pediatric segments? A recent study found that the prevalence of alopecia areata in pediatric patients across the United States nearly doubled in the last decade (HPC Live, 2022). It may be beneficial to expand products and services to this segment and build long-lasting relationships and lifetime customers.
Do your research, identify growth opportunities, and build your business by acquiring new customers via an expanded product assortment.
Take time to market yourself

Have a strong online presence
Consistent customer interface is essential for hair replacement providers, salon owners, and brick & mortar wig shops. While online marketing may not seem like a priority, it is the driving force for brand awareness and a catalyst for growth.
You might already know the importance of having an online presence in 2022, but how important is it? According to a Salesforce, Inc. survey, 85% of consumers conduct research online before they make a purchase, and the most used channels for research are websites (74%) and social media (38%)."Consequently, businesses need to have an effective online strategy to increase brand awareness and grow." says Goran Paun from Forbes Agency Council.
"In order to put your best foot forward in front of consumers, consider bolstering all aspects of your brand online."
If 85% of consumers are researching online prior to considering a purchase, your website or social media channels will most likely be their first impression of your business. How carefully are you curating the content you post? Does it truly reflect the image you have for your business?

Segment your messaging, identify pain points, and offer solutions
Have you ever seen marketing material, for instance, an email or newsletter, that just didn't speak to you?To avoid this, segment your audiences and craft messaging that speaks directly to each segment.Rather than boasting about your company's products and services, acknowledge a unique pain point and offer a solution. Create personas for each segment and remember that empathy goes a long way. Doing so will incite action, such as making a call or clicking to learn more from your blog.
Think not only about the type of consumers you are speaking to but also their place in their buyer's journey and how much they already know about your business. Messaging to a prospect who is new to alternative hair will look very different than messaging directed at a long-time client.
Resources
At Jon Renau, it is our mission to help all our partners succeed. If you're looking for further support and resources, we offer Education on Demand Certification Courses, top-tier education from our specialists to ensure your alternative hair business is the strongest it can be. From product knowledge to business and marketing strategy, we're proud to share our 40+ years of experience with our valued partners. Certifications include Topper Certification, Men's Hair Replacement, Cheveux Direct, and MasterClass, offered in both live and virtual formats.
In conclusion
When you work in the alternative hair industry, you're transforming lives. You are already helping countless people regain confidence and enjoy their day-to-day lives. That being said, there is always room for enhancement. As we wrap up 2022 and prepare for the coming year, make sure you take the time to analyze your business, study the market, and map the direction you'd like to take your business in 2023. Following our guidelines will set your alternative hair business on a clear road to success.