The Jon Renau Education Ambassador Program is an ongoing collaboration between Jon Renau and some of the most inspirational voices in the hair loss community. Through peer-to-peer mentorship, the program aims to bridge the education gap and help those with hair loss gain a better experience with alternative hair.

Every month, we spotlight one of our beautiful Education Ambassadors in an effort to normalize hair loss and wearing alternative hair.
First, we introduced you to Jo, who shared her message about having fun with wigs, despite the heartbreak of hair loss. Next, you met Kim, who's passionate about sharing her hair loss solutions and embracing change. Then you got to know Amber, who reminds us to give ourselves grace, and to continually learn, try, and explore. Finally, you met Lorena, who encourages those in the hair loss community to reach out to fellow 'hair loss sisters' when needing a little support.
Now, let's meet Laura, who finds healing through shared experiences, and who enjoys teaching about alternative hair to make hair loss feel a bit easier.

Tell us a bit about yourself…
I'm a Canadian gal, wife, mom of 3, mental health professional and hair loss blogger! I love a good DIY project, spin class, yoga and spending time outdoors. I have the best dog, Max, who brings so much joy to everyone he meets!

How long have you been wearing wigs or hairpieces?
I started wearing toppers in 2018, after many years of gradual thinning due to androgenetic alopecia, which was compounded by postpartum hair loss.
When you started your hair loss journey, what do you wish you knew?
I wish I had known that there were others who understood how painful an experience hair loss is. I would open up to friends and family who, with the best of intentions, would offer up reassurance that "it's just hair", "it doesn't look that bad" or question if I had tried this or that to regrow my hair. There is a whole community of people working to normalize hair loss, and this includes validating how hard it can be to work through, accept and rebuild confidence.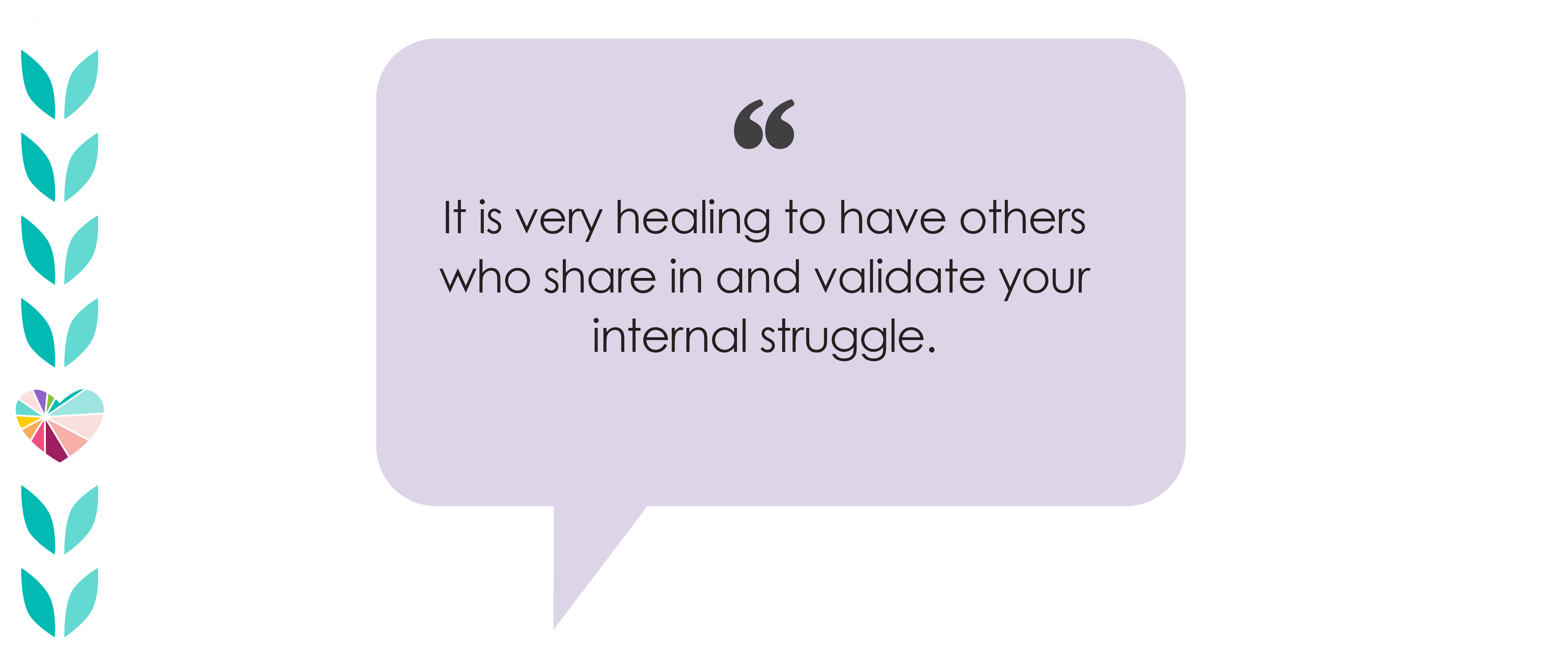 What is the best part about being an Education Ambassador?
The best part about being an Education Ambassador is connecting with others experiencing hair loss who are at all different points of their journey. I get to demonstrate products that can make Alopecia just a little bit easier to cope with along the way!
What's one thing you've learned about yourself while being an Education Ambassador?
I've learned that it's okay to be open about wearing hair…not because anybody has the right to know, but because it opens up opportunities to speak openly about vulnerabilities.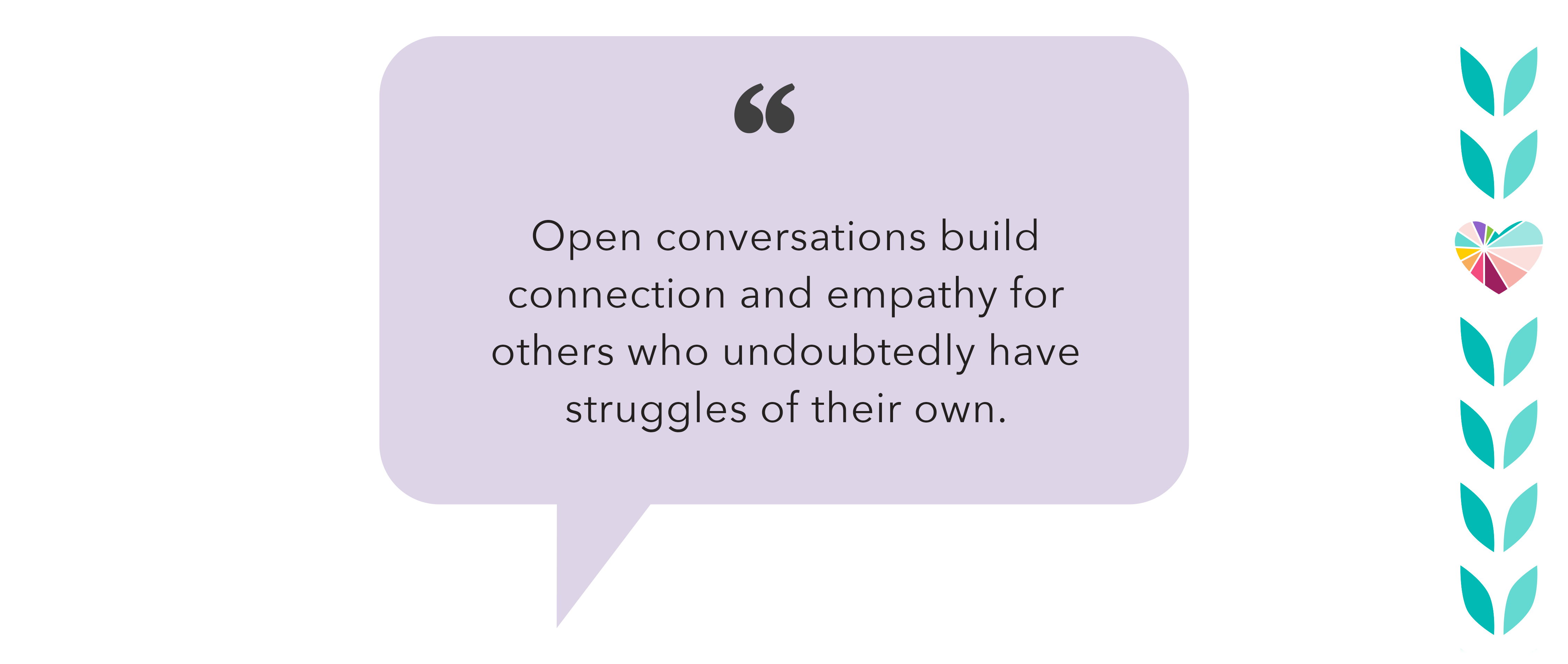 What advice would you give to a new alternative hair wearer?
Be patient with yourself and do your homework. It will take time to learn how to wear and care for your pieces. It takes effort to customize wigs and toppers to meet your needs. Doing your research before making a purchase will save you money and stress! Get to know different cap constructions and figure out which features are most important to you. Ask questions, do a consultation and watch tutorials.
It is okay to take the risk, as wearing hair might just be what helps hair loss be less of a focal point in your life!
Which Jon Renau style is your favorite?
My favorite JR piece to date has been the human hair Top Form French! It is all hand tied with a great parting; polyurethane perimeter which allows the front to be taped (a must for me!); and human hair is very versatile in terms of styling!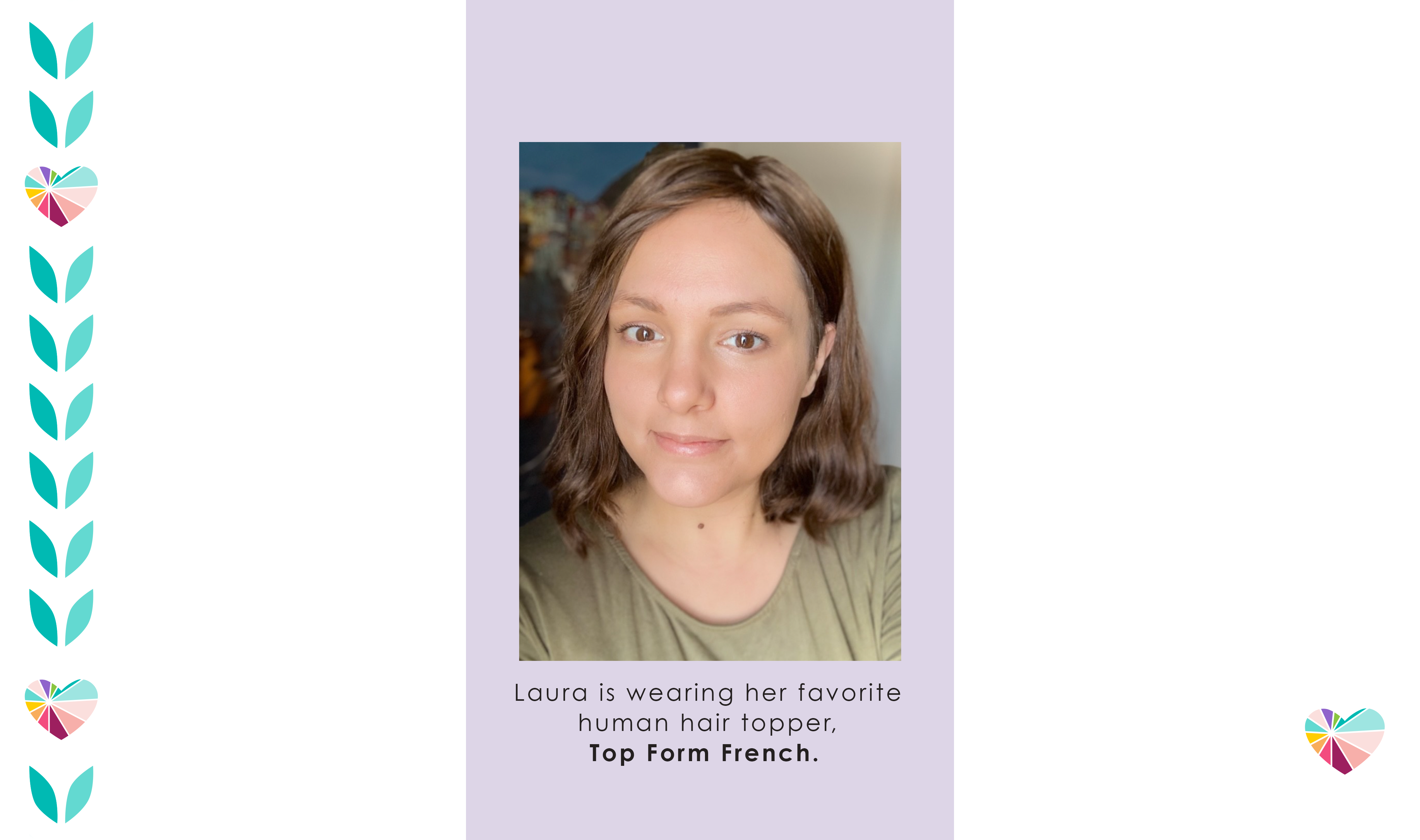 Want to learn more about Laura's alopecia journey? Follow her on social media at @elleshaircorner